The Neptun Prow control unit with Wi-Fi is an automatic water leakage control system. The model is suitable for use in both domestic and industrial scales with the ability to connect up to 375 sensors simultaneously. At the same time, a backup power system is provided (from 4 batteries, due to which the device can work up to 36 hours), support for all common types of sensors and ball valves for automatically shutting off the water supply.
Specifications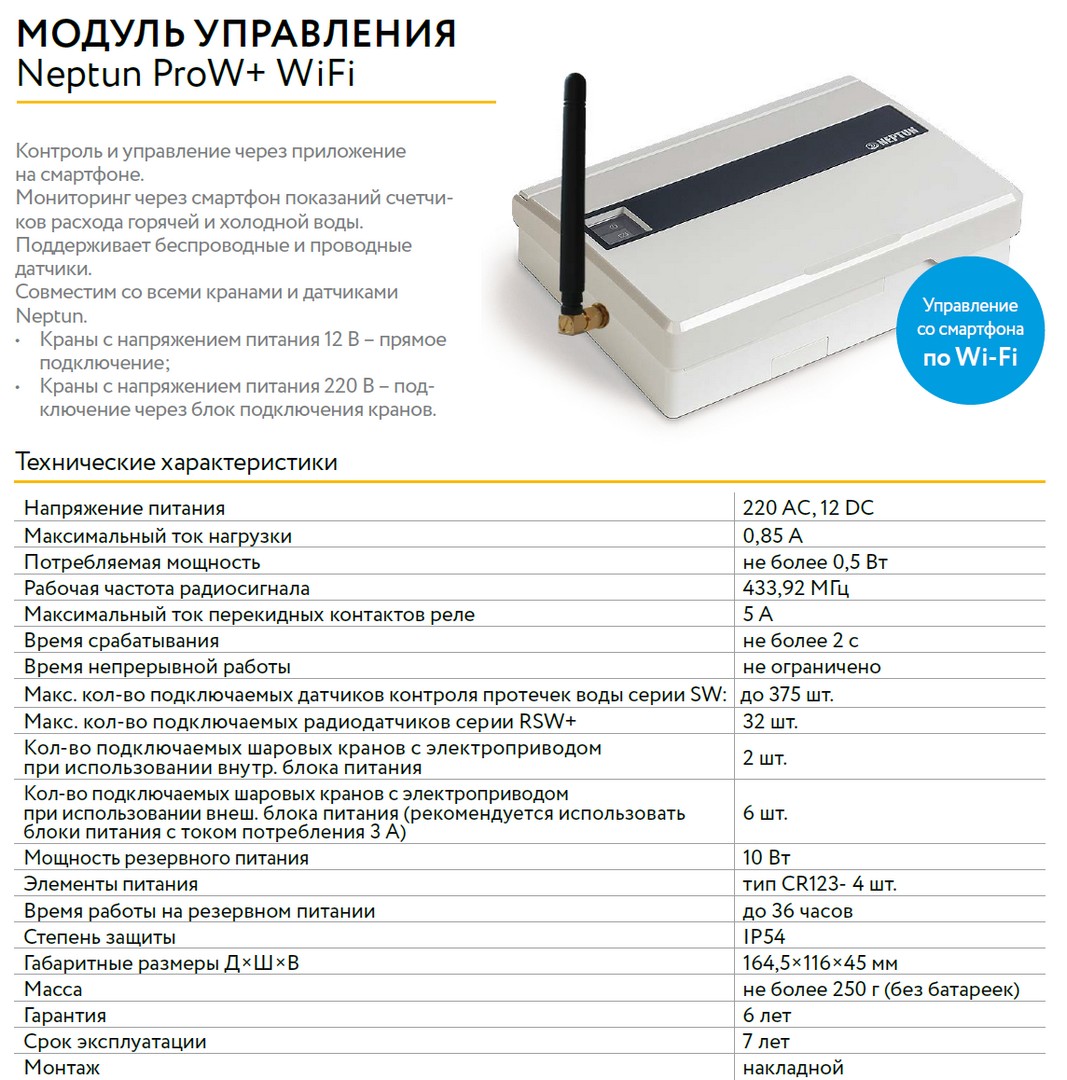 The Wi-Fi-enabled Neptun Prow control module supports simultaneous operation with both wired and wireless water leakage sensors. At the same time, it is configured and controlled via an application from a smartphone (data is exchanged over the air).
Also, the device "knows how" to control systems for automatically shutting off the water supply (ball valves with a radio module and a drive). Moreover, Neptune itself can power up to 2 of these taps due to the built-in current converter (and if you add an external power supply, you can connect up to 6 taps).
The device specifications are as follows:
connection: up to 375 wired and 32 wireless sensors;
function of closing of cranes: is;
support for pulse sensors;
backup power: yes, from CR123 batteries (4 pieces, but when switching to emergency power, the wireless module is turned off to save money).
For an overview of the Neptune leak system, see the following video:
Informing the user in the event of a protection operation is performed through the application. Another plus is that the manufacturer gives a guarantee for as much as 6 years.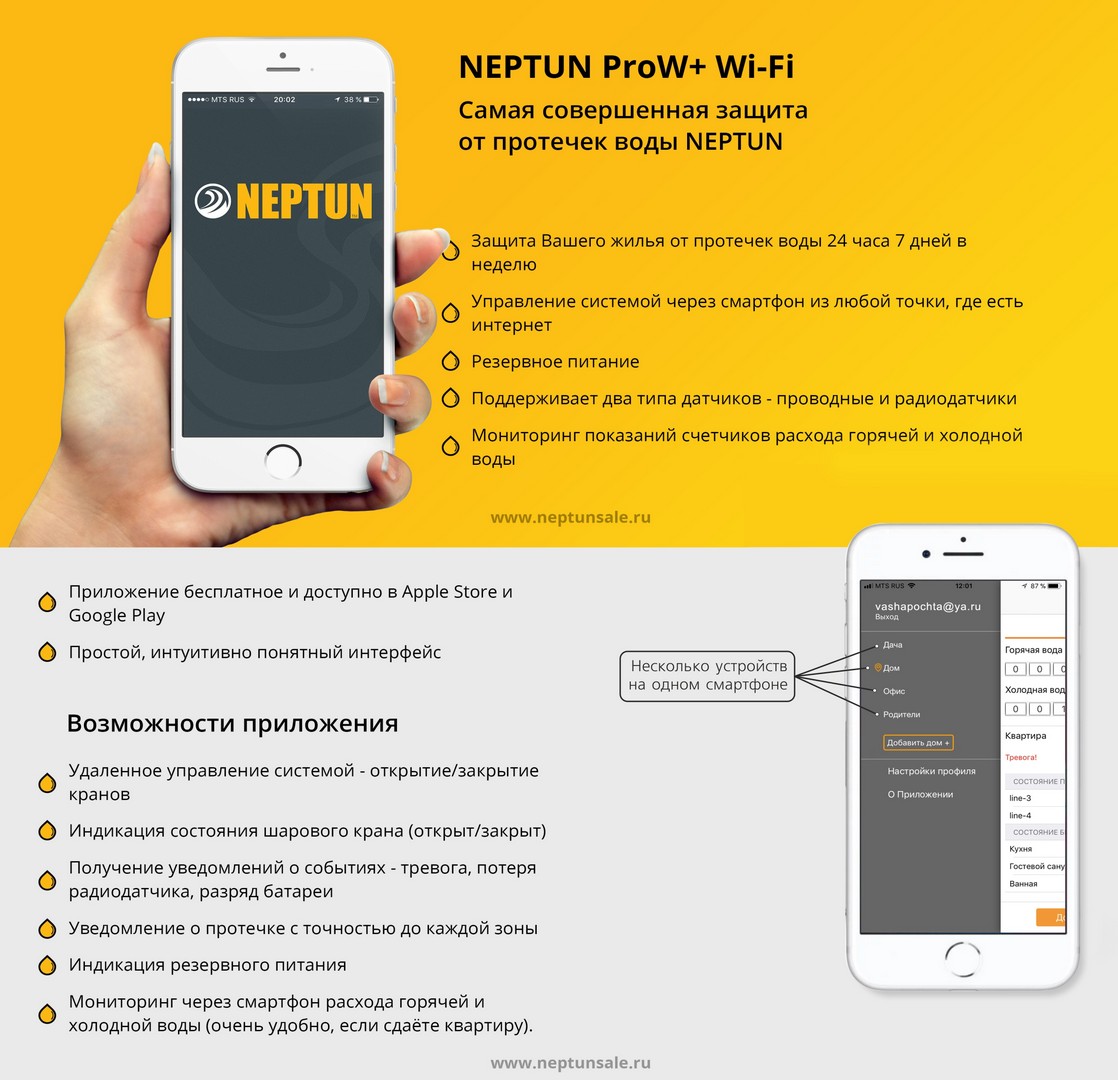 As for the coverage area, it is over 1000 square meters in a typical residential area. The radio signal is transmitted at a low frequency, so that even through thick concrete walls it easily penetrates. The coverage area does not decrease from the number of connected sensors (as is often the case in cheaper modules).
It is also worth highlighting that the manufacturer regularly releases firmware updates (currently the current one is 2.0). Updates are installed directly in the mobile application.
The only downside is the price. Average – 11 thousand rubles. But this is quite inexpensive for a sensor control module with such functionality and Wi-Fi support, remote notification of a leak.
You can also mention that the network in the 5 GHz band is not supported (only b / g / n).
How the system works, see the following video:
In total, Neptune Prow Wi-Fi is one of the most functional modules for monitoring water leaks and remote shutdown of water supply. Provides comprehensive protection, and at the same time is versatile in terms of connected sensors.

Source: /wifigid..ru/